It's Time to Transform Oakland's High Schools
On March 25, OCO and EBAYC held a 300-person action at Fremont High School to highlight our partnership and shared vision with our elected and district leaders around creating a transformed educational future for Oakland high school students. Speaker after speaker, the message was clear: We can't wait any longer for our high school students to receive the education they deserve.
With a graduation rate of only 63% for all OUSD students and a dropout rate of 28% for African-American and Latino students, our vision of high school transformation includes equitable Linked Learning that ensures structures in which students feel connected and valued, teachers are supported in developing their practice and have time for collaboration, academics are rigorous and relevant, career pathways include workplace-based learning opportunities, and programs and services address the needs of young people.
Linked Learning is a strategy that has been proven to be a successful and increasingly popular approach to education throughout the state because it integrates rigorous academics with work-based learning and real-world job experiences. With this revolutionary approach, we believe the district can further reduce the dropout rate, especially for African-American and Latino students, and reaffirm our commitment to low-income youth of color at schools like Fremont High.
A big shout out goes to organizer Emma Paulino, who has been working tirelessly for nearly three years to make headway in changing the conditions at Fremont High. Another big shout out goes to all of the leaders who helped organize and lead the action.
Check out the video above to learn what took place at the action. For more information about next steps in our high school transformation work, contact Emma at 510-459-8696 or emmap@oaklandcommunity.org.
Next Citywide Leadership Assembly
Calling all OCO Leaders!
OCO Citywide Leadership Assembly
Thursday, April 10, 2014
6:00 pm-8:00 pm at the OCO office @ 7200 Bancroft Avenue, #2 Eastmont Mall
Last month, leaders from across the city joined together to discuss the strategic window of opportunity we have over the coming months to engage in a coordinated campaign to restore the humanity of our young black and brown men, fulfill the promise of a high quality education for every student, and ensure the safety of our neighborhoods.
Please join us this week to:
Share the stories of exciting actions leaders have taken since we last met; and
Develop our next steps in the campaign around initiatives at the local and statewide levels to secure educational and economic opportunity and safe, vibrant communities across Oakland.
Please RSVP to your organizer by no later than Wednesday, April 9.
---
¡Llamado a Todos los Lideres de OCO!
Asamblea de Lideres de OCO de Toda la Ciudad
el juéves, 10 de abril, de 2014
6:00 pm-8:00 pm en la Oficina de OCO @ 7200 Bancroft Avenue, #2 Eastmont Mall
El mes pasado, los Líderes de Toda la Ciudad se unieron para hablar sobre la ventana de oportunidad estratégica que tenemos en los próximos meses para participar en una campaña coordinada que restaura la humanidad a nuestros jovenes afroamericanos y latinos, cumple con la promesa de una educación de calidad para cada estudiante y garantiza la seguridad de nuestros vecindarios.
Únase a nosotros para:
Compartir las acciones que líderes han tomado desde cuando nos reunimos en marzo; y
Desarrollar nuestros próximos pasos en la campaña sobre iniciativas a nivel local y estatal para asegurar oportunidades educativas y económicas, y comunidades seguras y vibrantes através Oakland.
Favor de confirmar su asistencia con su organizador/a antes del miérocles, 9 de abril.
Leader Spotlight: Edith Verdin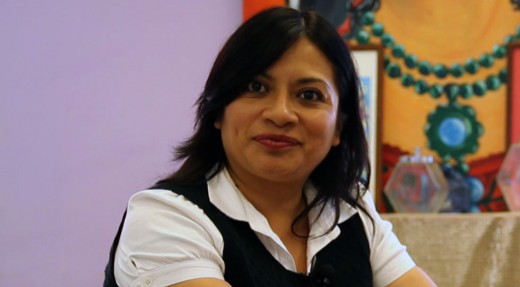 Edith Verdin is a parent of a Fremont High student who started working with OCO as we were planning the high school transformation action. She came into the work fired up about making change—not only for her daughter but also for her neighborhood, where too many families are choosing to send their children to high schools anywhere but Fremont because of the school's reputation.
Despite the opposition to change, Edith fearlessly stepped up and took a leadership role in planning the action. She took part in asking questions to the school and community members who attended the event. Her big charge to those who attended the event was to commit to investing more time and energy in transforming Fremont and all Oakland public high schools.
Edith even shared her testimony for the research report that was shown at the action.
Thank you, Edith, for stepping up and stepping into your power.
Safe Neighborhoods and Schools Act Launch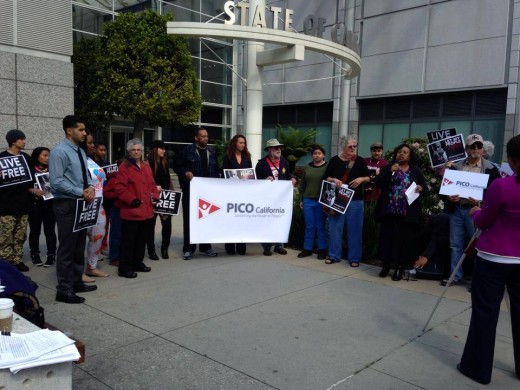 OCO was one of the organizations that participated in the launch of the signature-gathering campaign for the Safe Neighborhoods and Schools Initiative on April 2. The event and rally was organized by PICO California and a broad statewide coalition comprised of Bay Area PICO federations, the Women's Foundation of California, the Alliance for Californians for Community Empowerment (ACCE), Communities United for Restorative Youth Justice and PowerPAC. (Watch video from the event)
The coalition is working to collect 785,000 signatures by April 27 in order to get the initiative on the ballot. During the Oakland rally, speakers shared their stories and encouraged public support of the coalition's signature-gathering efforts. At least 10 OCO leaders, including five from Plymouth United Church of Christ, took part in the event.
As we gear up for the November elections, let's band together and support this initiative. It's important to our mass incarceration work. More importantly, this initiative allows us to literally throw out the lifelines to our brothers and sisters who continually get caught up in our state's broken criminal justice system.
For more information about the initiative, contact Rev. Damita Davis-Howard at 510-915-2651 or ddavis-howard@oaklandcommunity.org.
ACA Enrollment Update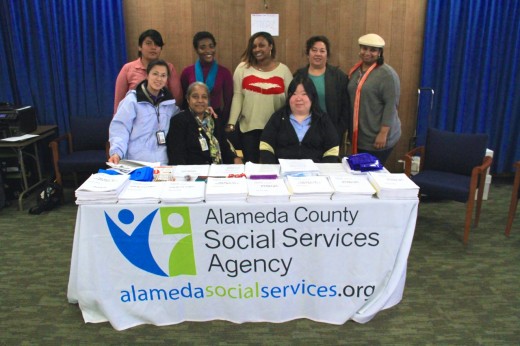 March 31 was the deadline for open enrollment for affordable health coverage this year, and OCO was right on the frontlines of signing up new enrollees who had never been covered before.
Toward the end of March, the OCO ACA enrollment team, headed up by Janice Taylor, took part in the PICO California blitz over three days to educate people about their various health plan options and get them closer to completing their ACA application process. The numbers are still being added up, but, ever since PICO California federations starting engaging in ACA work, we've been able to provide education and enrollment assistance to more than 84,000 people throughout the state.
Janice said the value of her team's work was in the integrity they were able to give people by responding to their concerns and assisting them in the enrollment process, which was complicated for a lot of people because of their family status or the need to deal with social services.
Instead of allowing the process to get delayed for many of those folks, the OCO team was able to jump into action and help people on the spot, Janice said.
"We were able to advocate for them in the present moment," she said.
One example of that "present moment" help took place at an enrollment event at St. Louis Bertrand Catholic Church. An elderly African-American man came in and asked to get signed up for healthcare, but he said he couldn't read or write. For some reason, he wasn't in the Medi-Cal system either.
"We sat there and helped him complete his application," Janice said.
The health enrollment team is expected to continue its work beyond the March deadline. Stay tuned for more details.