This week, our Lifelines night walks are expanding into West Oakland. Several OCO churches will be kicking off the first West Oakland night walk on Friday (tomorrow) to continue our push to stop the gun violence in our city without sending more people to jail.
Since Ceasefire Oakland and the night walks began last year, murders have decreased by 29% and shootings have decreased by 45% in West Oakland. This lets us know that our strategy is working and that we have to continue our efforts throughout the entire city.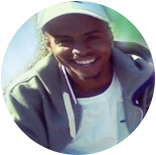 The West Oakland Friday night walk will start at 6pm at St. Patrick's Church with prayers for the family of Roger Warrick, who was tragically gunned down in the same neighborhood where the churches participating in the night walks are located. We will then walk a planned route in the community to build relationships with the community and deliver the Lifelines message that "We love you and we want you to be alive and free."
Participating in this Friday night walk will be pastors and members from St. Patrick Catholic Church, Center Street Missionary Baptist Church, West Side Missionary Baptist Church, Faith Chapel Ministries, Mt. Zion Missionary Baptist Church, Taylor Memorial United Methodist Church, North Oakland Missionary Baptist Church and City Team Ministries. Please wear white if you're participating in the walk. Night walks in West Oakland will continue every Friday night.
Our night walks in East Oakland will continue to take place from 6:30-9pm. Check the website's events calendar for details.
We'll see you there. Let's continue to put our love into action!
For more information about the West Oakland night walks, call Barbara at 510-639-1444, ext. 301.